🎉 Hey, you have free shipping in the USA!
Vanilla Beans
Jacqueline Oliver - United States
I'm a convert
Beth Borchers
High Quality Vanilla - excellent customer service.
Brigitte Oger
Great place to get your spices
Don Young
Ground Ceylon Cinnamon Powder
Fresh ground Ceylon cinnamon powder for your kitchen and pantry
In stock Free Shipping

Free Shipping to all USA orders.
Vanilla Beans
Jacqueline Oliver - United States
I'm a convert
Beth Borchers
High Quality Vanilla - excellent customer service.
Brigitte Oger
Great place to get your spices
Don Young
Buy Ceylon cinnamon powder online in bulk
Ceylon cinnamon consumed mostly in Europe and South America, Ceylon Cinnamon is the rarest and most valuable form of cinnamon in the world today. It is often referred to as true cinnamon, but don't let that fool you. The Ceylon variety of cinnamon is a far cry from the cinnamon you'll find at the supermarket. Its flavor and aroma profile is delicate and sweet with notes of citrus.

If you are watching your coumarin intake, buying Ceylon cinnamon powder is the right choice for you. While most cinnamon has high coumarin content, it is minimal with Ceylon cinnamon.

Packed in the USA and ground fresh. We know you will love this product as much as we do.
Why is Ceylon cinnamon called "true" cinnamon and how does it differ from other types of ground cinnamon?
True Cinnamon from Sri Lanka that is finely ground and perfect for spice blends, garam masala, and sprinkling atop your morning oatmeal
Tips for using Ceylon Cinnamon Powder:
There are many types of cinnamon, all derived from the bark of trees belonging to the Cinnamomum genus but are of different species. Most are types of Cassia cinnamon. They look and taste different than our True cinnamon, which reigns from the Cinnamomum Verum tree, native to Sri Lanka. It is the only original cinnamon and is prized by epicureans worldwide. Cassia cinnamon is merely a substitution for what we know as "true" cinnamon; it has a harsher flavor and lacks the sweetness of Ceylon cinnamon. It also contains large quantities of coumarin, which is a naturally-occurring flavoring substance that can be toxic when ingested in large quantities. While coumarin is also found in Ceylon cinnamon, it only has trace amounts. So if flavor and health are important to you, avoid the more common, Cassia variety. All natural and practically organic, Ceylon cinnamon is available to purchase in both ground cinnamon powder and 5-inch cinnamon quills (cinnamon quills are another name for cinnamon sticks). It is the truest form of cinnamon, beautifully scented, packs a delicate punch, and is a phenomenal addition to culinary delights. We especially love it in baked goods but try it in any recipe you previously used Cassia cinnamon in and you'll see why our ground cinnamon from Sri Lanka is superior to 90% of grocery store bought Cassia cinnamon powder. Do you prefer the spicy kick that is Saigon cinnamon? Find Vietnamese cinnamon you can buy online in our shop too.
Our Ceylon Cinnamon Powder is grown, harvested, and dried on a family estate in Sri Lanka, where all true cinnamon has its roots. Sri Lanka is the birthplace and largest exporter of Ceylon Cinnamon (cinnamomum Verum). In South America, true cinnamon is commonly used in rubs, moles, and other sauces. Ceylon cinnamon is used in Mexican chocolate and other goods or drinks such as horchata, flan, and other familiar favorites. For this reason, Ceylon Cinnamon is commonly referred to as Mexican cinnamon. Though not native to Mexico, the country does grow small amounts of this product. Still, Ceylon cinnamon is almost entirely imported from Sri Lanka.
Applications don't need to be complex. Try adding a touch of Ceylon cinnamon powder to berries, oatmeal, protein shakes, and any of your other favorite, quick snacks, and meals. It will transform them into a wonderful treat with a natural sweetness. Pair with our nutmeg to capture that classic autumn flavor. A wonderful thing about Ceylon cinnamon is that the flavor properties it possesses tricks your taste buds into believing dishes are heavier in sweetness than they actually are! If you have a sweet tooth but are looking to cut back on your sugar intake, Ceylon cinnamon will soon be your new culinary best friend. An interesting fact about Ceylon Cinnamon This coveted spice was once more precious than gold (aren't we glad we are not paying those prices)! Cinnamon is one of the oldest spices known to humanity. It was mentioned in the Bible, used in ancient Egypt, and has caused countries to go to war. At one point in history, Cinnamon was so highly treasured that it was considered more valuable than gold. We sure can't imagine our kitchen or pantry without it. Learn more about the history of Ceylon Cinnamon in this post! Looking to find out about the supposed health benefits of Ceylon cinnamon for blood sugar, type 2 diabetes and more? Please consult your physician or healthcare provider any specific health related advice. Interested in the difference between Ceylon and cassia? Check out this article to learn more, will the real cinnamon please stand up *Our Ceylon cinnamon powder is non-GMO, gluten free, all natural, and certified kosher by EarthKosher.
Frequently Asked Questions
Ceylon cinnamon powder is currently available for purchase at Slofoodgroup.
You can use ceylon cinnamon powder in a variety of ways such as adding to tea, sprinkling onto fruit, adding to smoothies, adding to baked goods or even adding to a delicious cocktail. Ceylon cinnamon powder is a perfect treat that is naturally sweet and doesn't contain any added sugar.
1lb of ceylon cinnamon powder currently costs $23.00 at Slofoodgroup.
Ceylon cinnamon powder is typically more expensive, has a mild sweet flavor, and is light brown in color. The cinnamon powder is extremely fine and light. In contrast, Cassia cinnamon powder is cheaper, has a spicy flavor, and a dark brown color.
Customer Reviews
Customer Photos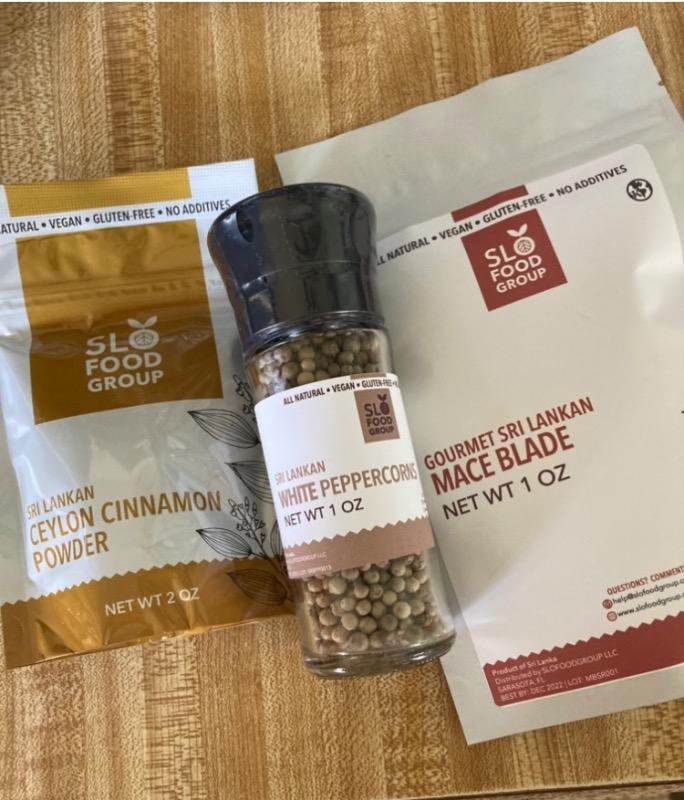 i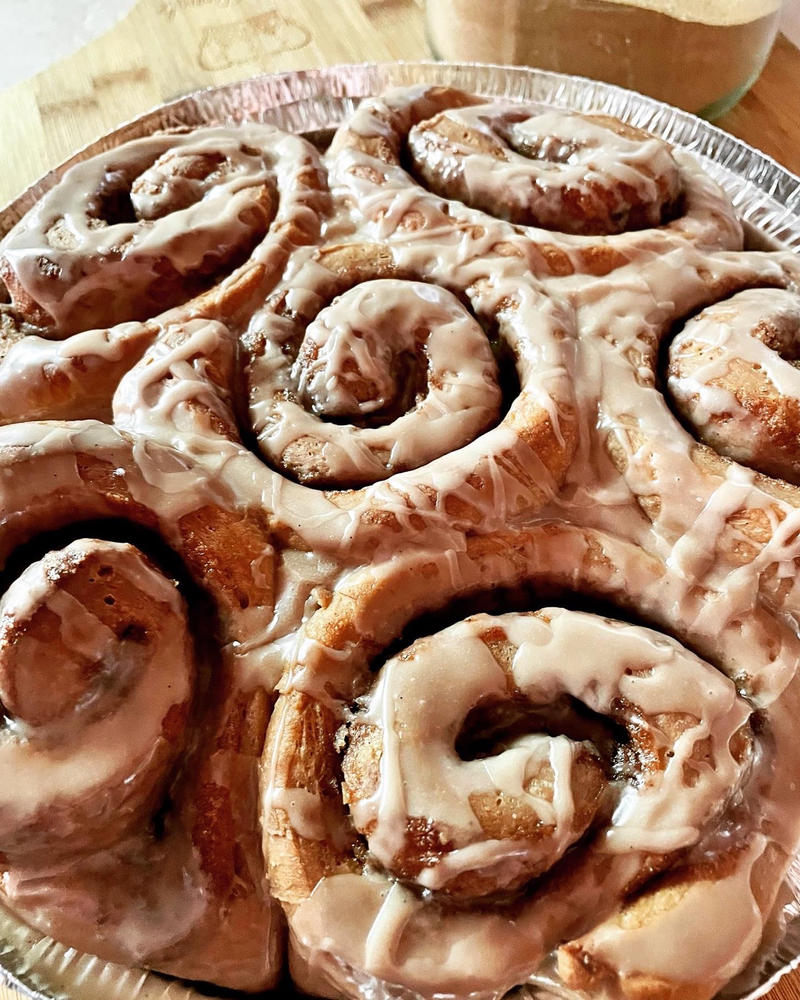 i
Write a Review
Ask a Question