🎉 Hey, you have free shipping in the USA!
Vanilla Beans
Jacqueline Oliver - United States
I'm a convert
Beth Borchers
High Quality Vanilla - excellent customer service.
Brigitte Oger
Great place to get your spices
Don Young
Persian Saffron, Negin Cut Afghanistan
High-quality, authentic, and sustainably sourced from Afghanistan
In stock Free Shipping

Free Shipping to all USA orders.
Vanilla Beans
Jacqueline Oliver - United States
I'm a convert
Beth Borchers
High Quality Vanilla - excellent customer service.
Brigitte Oger
Great place to get your spices
Don Young
Negin Cut Gourmet Saffron Threads From Western Persia
Buying saffron online can be difficult. We know we have been selling this and other spices online since 2014. It also is the world's most expensive and sought-after spice. Taste, color, and authenticity need to be taken into serious consideration before making a buying decision with this or any other product.
About the saffron crocuses and what to expect from Slofoodgroup
There are various grades and classifications of this exotic spice—all containing different qualities and flavor profiles. This particular variety of gourmet Afghanistan saffron is a high-quality Negin Cut. It is grown, harvested and dried in western Afghanistan's Herat province from the flowering plant known as crocus sativus that blooms in the fall. In ancient times, Afghanistan was part of the Persian empire, this is why it is also called Persian red gold.
While history has change much the spice trade of the Middle East has not. This spice is still highly prized by gourmet chefs for cooking and baking. The thickness and dark red stigmas also called threads, give considerable visual appeal and can be used for savory or sweet recipes, textiles and medicinal uses. Other classifications of this spice contain yellow or orange parts of the filament that is found towards the lower thread.
Premium quality that is validated through laboratory testing for sensory factors
The crocin rates at the top of the ISO color scale and is validated by third-party lab testing. Negin cut threads are bright crimson red and contain less than one percent yellow style. Given the many varieties of red gold (Greek, Spanish, Austrian), Afghan saffron continues to be one the most valued choices for its coloring (Corcin) and flavor (Safranal) properties across the globe.
90 percent of the worlds supply comes from the Middle East. Mostly Iranian saffron but high quality saffron flowers are consistently being grown and harvested in and around the areas of Herat Afghanistan
A multitude of scientific studies have been conducted to determine the effectiveness of saffron and the ancient spices holistic use in healthcare. Learn how folks are using Saffron for health here.
Gourmet Red Threads are used in several famous dishes:
Facts about our Negin Cut Saffron Threads from Persia
Getting the Most From Your Saffron Threads:
Spanish Paella, French bouillabaisse (seafood dish), and Italian risotto speak volumes saffron's culinary value. The spice is used in gelato and rock candy found throughout the Middle East and Europe. It is steeped in milk to produce and served as a ritualistic beverage to newlyweds at Indian wedding ceremonies (learn how to make Saffron Milk here).
Shop with confidence when you buy this or any other product from Slofoodgroup with our spice satisfaction guarantee.
ISO Grade 1 rating - 259.3 coloring strength for Negin Grade 1
premium, Negin Cut Saffron with bright, crimson filaments with less than 1% yellow filaments.
All SloFoodGroup products have a freshness guarantee.
available by the gram, ounce, pound, or kilo.
Our gourmet saffron threads from Persia come from organic, non-GMO crocus flowers and are gluten-free.
certified Kosher by a Rabbi at EarthKosher.
for wholesale or bulk orders, please send us an email to inquire on a price quote.
To infuse a natural, rich, golden color hue into dishes, slightly grind your threads with mortar and pestle and steep them in liquid prior to adding it to the dish. Let steep for a minimum of 10 minutes (but we believe overnight is best). This will pull the crocin from the threads and ensure the maximum color and depth of flavor are added to your dish. Buy gourmet saffron today to enhance your dishes with color and unparalleled flavor.
Experience why the world's most expensive spice is prized in popular recipes around the world.
Want to add a bit more of that unmatched saffron fragrance to your dish but still get the high-quality of Persian Saffron? Check out our Sargol Cut Saffron.
Did you know saffron is also called Zafran in Arabic and Hebrew? Learn more about this ancient spice and facts about its history in this article, The Spice of life, everything you need to know about saffron
Frequently Asked Questions
Negin cut threads are longer and thicker than common saffron, and is often referred to as "pure saffron." They are bright crimson red and contain less than one percent yellow style. Negin cut saffron is one of the most globally prized saffron types due to its coloring (Corcin) and flavor (Safronal).
Currently at Slofoodgroup, 1 gram of negin cut saffron costs $7.99 or $98 for 1 oz.
One gram of saffron is more than sufficient for several uses. As saffron can be quite overpowering for some people who are unfamiliar with the product, starting with just a little is always recommended.
Not only does saffron add delicious flavors to your dishes, but it provides several health benefits. Studies link Saffron to increased happiness and overall mood, and is often used as an antidepressant. It's packed with antioxidants that help neutralize harmful free radicals which protect against cancer and other progressive damage. Because it can suppress appetite, saffron is often used to aid weight loss and maintain diets.
Saffron originates from the crocus sativus flower. It is grown across the globe in places such as Afghanistan, India, Iran, Italy and France.
Saffron can be used in various recipes and dishes. It is often used in rice dishes, such as risottos, pilafs, and paellas. Saffron can also be incorporated in desserts such as cookies, custards, and anywhere vanilla would typically be used.
Customer Reviews
Customer Photos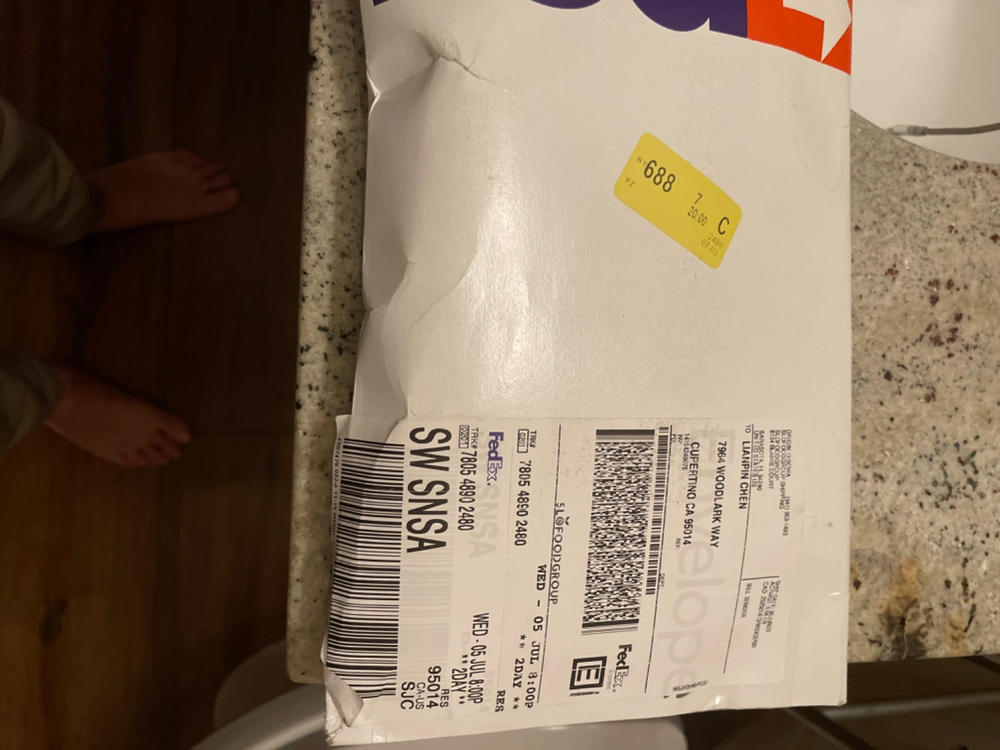 i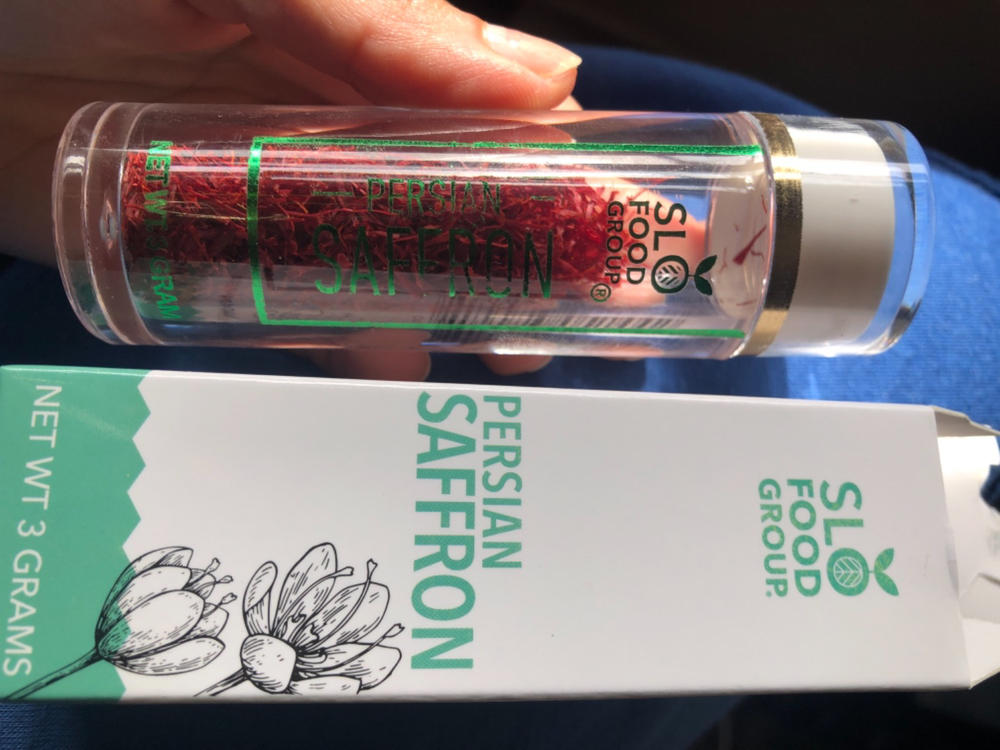 i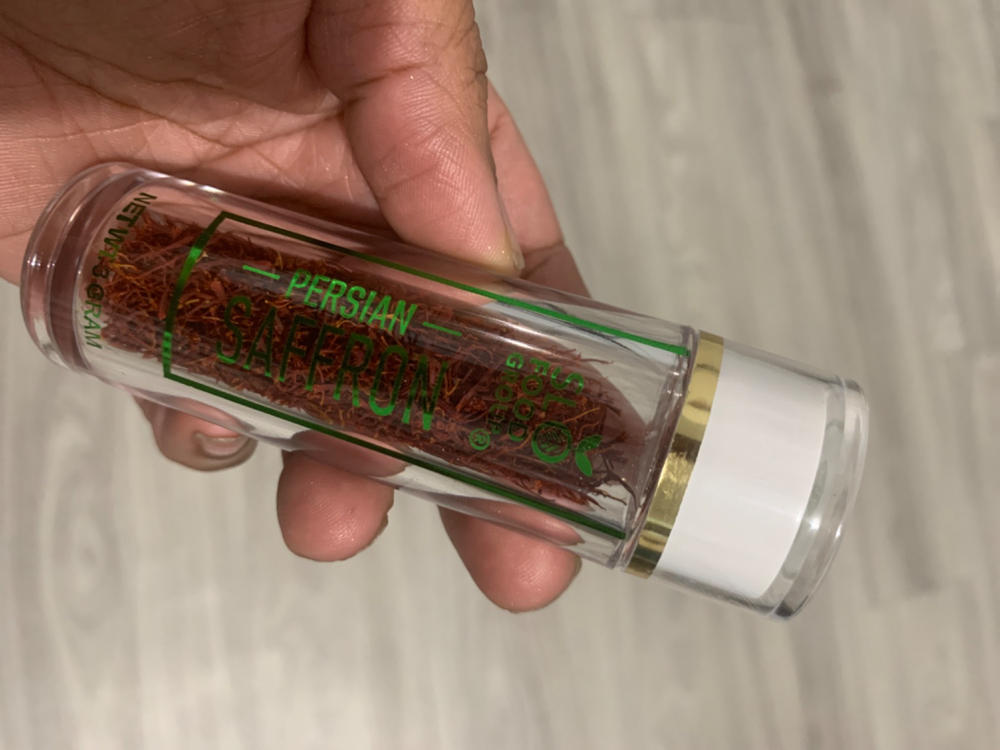 i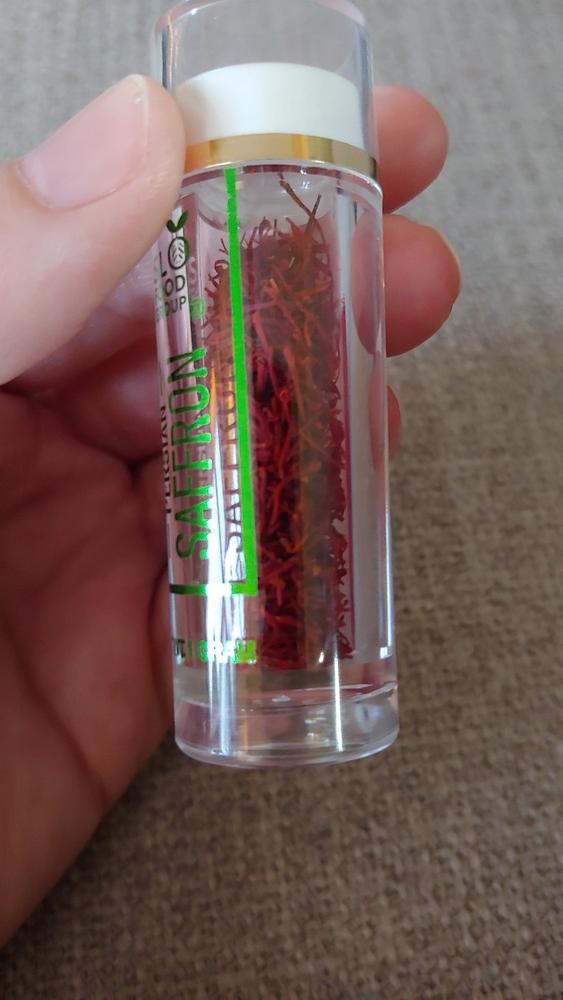 i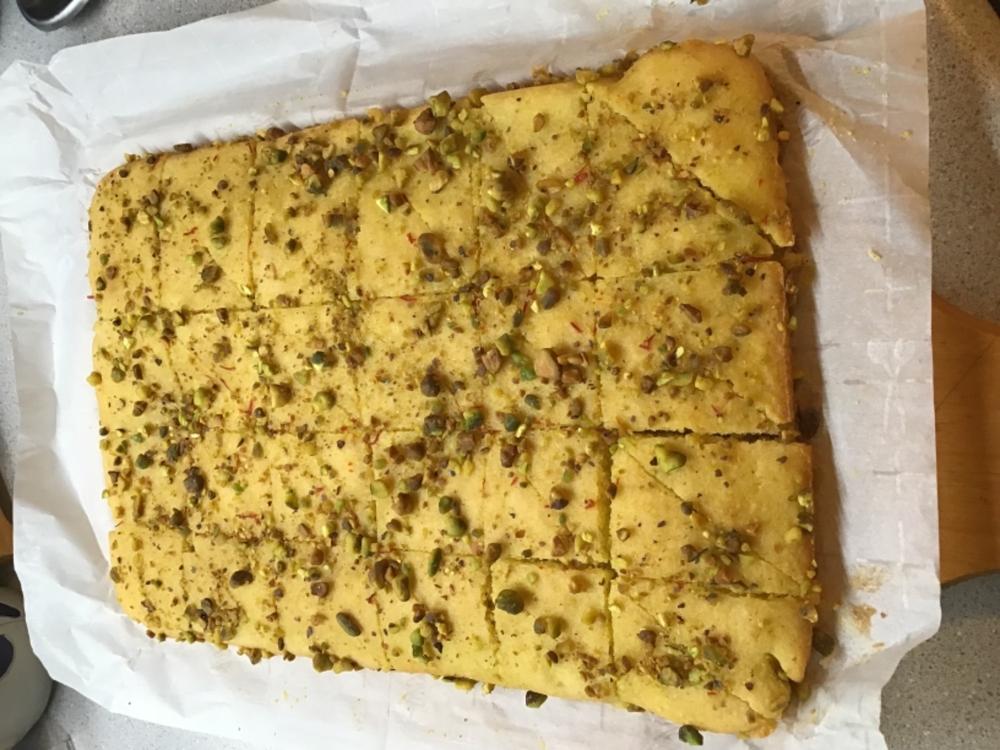 i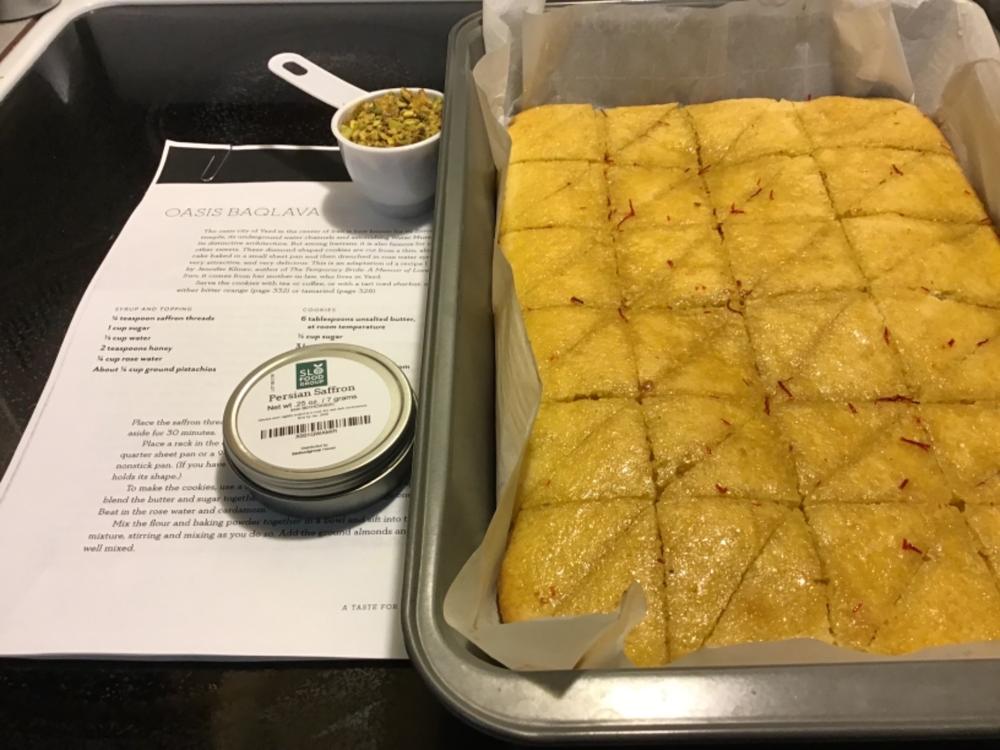 i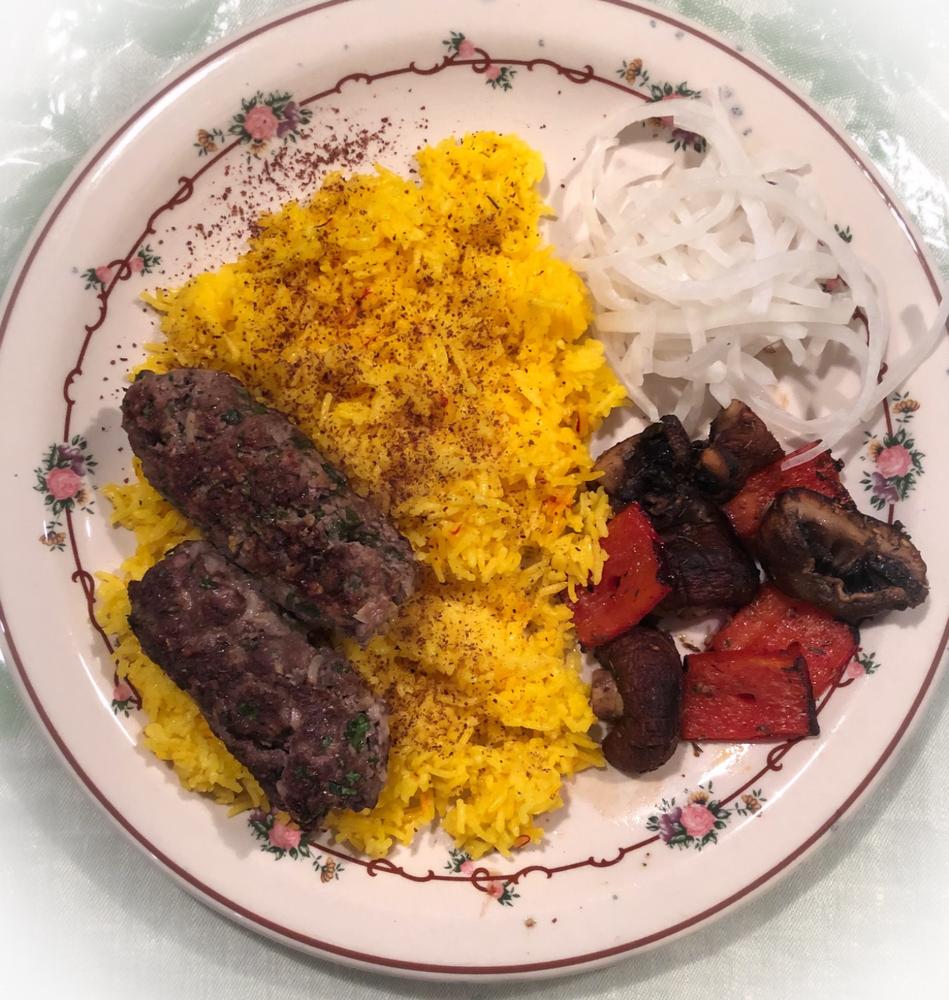 i
Write a Review
Ask a Question